MARANELLO: Italian supercar maker
Ferrari
have revealed 2 new special editions of their
V12
supercar – the 812
Superfast
: Competizione and Competizione A. Both the cars are expected to have a limited run.
Under the hood, both the
812 Competizione and 812 Competizione A
share a similar drivetrain as seen in the 812 Superfast. The tweaked 6.5 liter V12 now screams to 9,500 rpm while churning out 820hp. The twins have both been put on a diet, with several weight-reducing changes being made.
The most significant improvements, however, are to the distribution and the cylinder heads, which have both been completely redesigned. The cams (which now feature
DLC
coating) now action the valve stems via DLC-coated steel sliding finger followers, which are derived from Ferrari's F1 experience and were developed specifically for this engine to provide a higher lift profile.
On the outside, the
812 Competizione
features a custom livery that is inspired from the company's historical racecars. This livery is also accompanied by certain styling cues on the bonnet to give the car a cleaner look.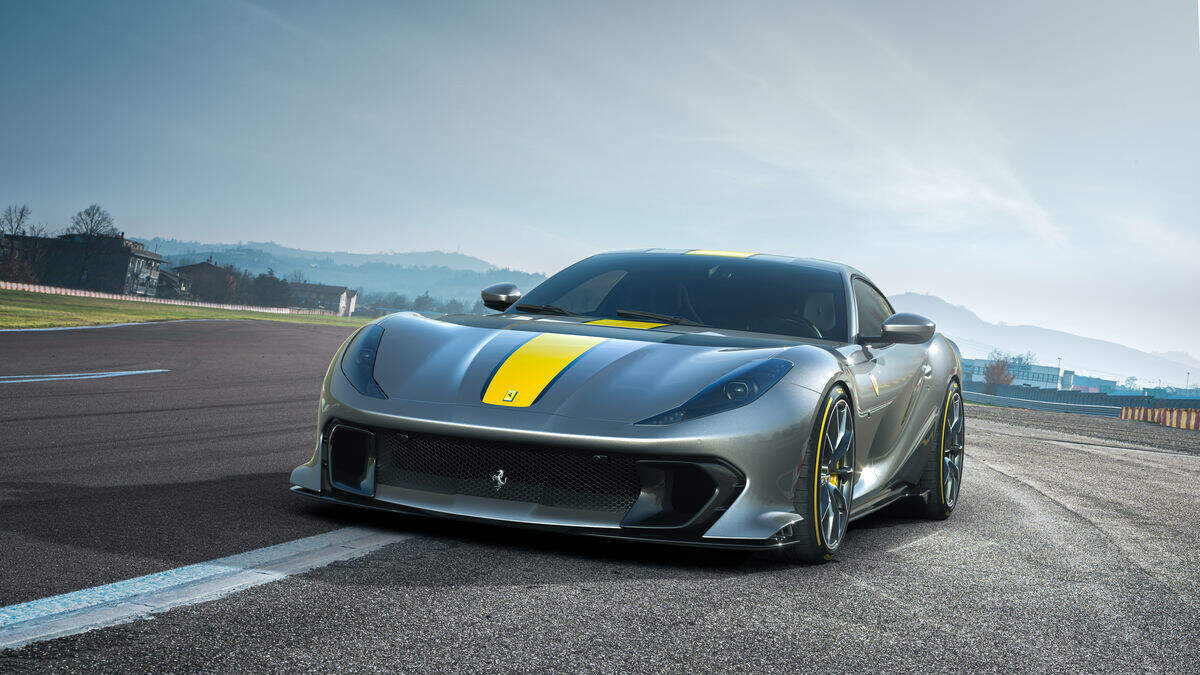 Features a special livery as tribute to the Ferrari race winning cars of the old
Both the 812 Competizione and 812 Competizione A are equipped with a seven-speed dual-clutch gearbox, pushing the performance of the latter to new extremes and delivering a new gearshift feeling for the V12. Calibration of the control strategies has reduced shift times by a further 5 percent.
The 812 Competizione A on the other hand is a Targa-top. This means that it loses the conventional hardtop in exchange for the wind-in-your-hair experience. The car is meant as a homage to all the open tops the Prancing horse has made in the past.
In terms of its interior architecture, the 812 Competizione has remained faithful to the 812 Superfast, retaining the same general parameters and main dash and door panel interfaces, including the latter's signature "diapason" motif.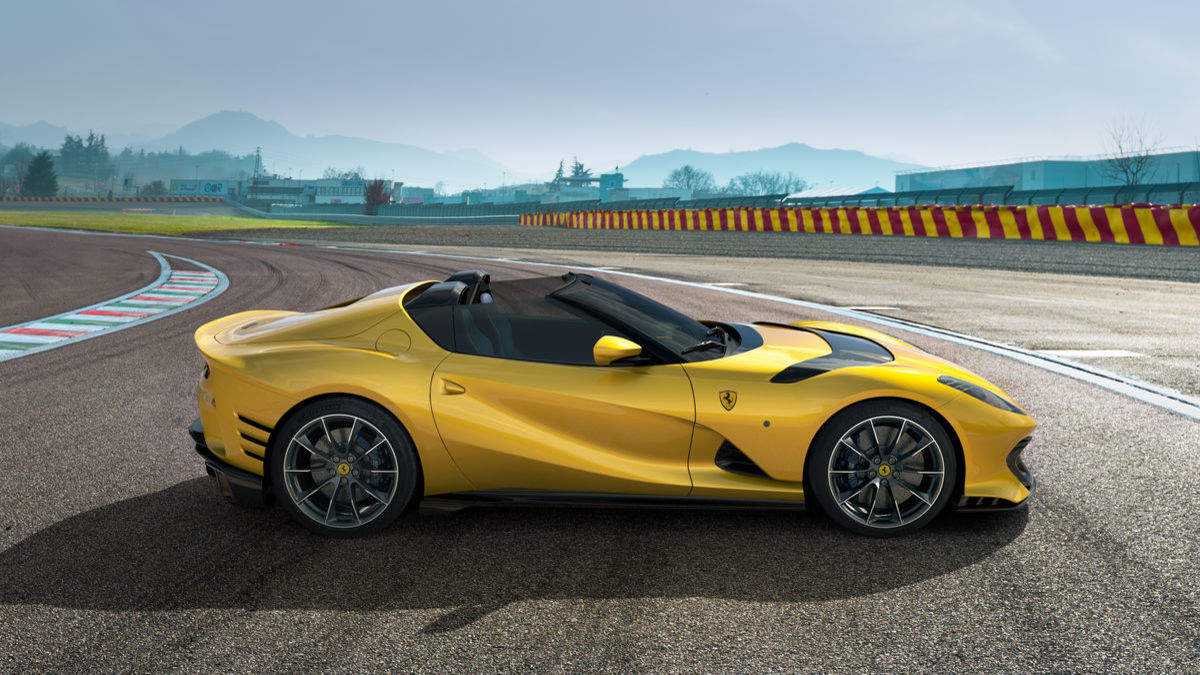 A Tagra-top Ferrari, this one is a tribute to old Ferrari's with open tops
Right in the central area of the cockpit is a link between Ferrari's past and future, the iconic gear-gate theme here given a modern twist. This is the first time it has appeared on a V12 car and is very much mirrors the spirit of the 812 Competizione and the marque's tradition.
The Targa top is made from carbon fibre to create a sense of aesthetic continuity with the roll-bars. In the open-top configuration, it is stowed in a compartment with the same design shape as the Targa itself. Being able to stow the top at any time means the car can be enjoyed to the full, whatever the weather.