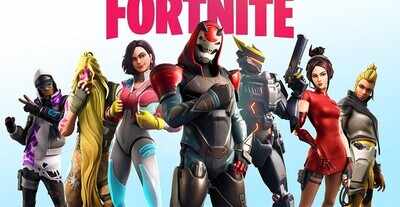 NEW DELHI: After Apple and Google removed the popular game Fortnite from their app stores, Samsung has found a quick fix to the problem. Samsung is allowing Galaxy device users to download the game and play it on their smartphones. Samsung India has announced that the Galaxy smartphone users in India who want to play Fortnite can download, get updates of the game from the Samsung Galaxy Store App available on Galaxy Smartphones.
Apple and Google had kicked out Fortnite for violating the companies' in-app payment guidelines. Due to the removal of the game both Android and iOS users are not able to play it anymore on their devices. But Fortnite fans using Samsung phones now have a reason to cheer.
Along with this, the Galaxy smartphone users can enjoy the V-Bucks and real money offers discounted up to 20% as part of Fortnite Mega Drop by downloading Epic Games via Galaxy Store.
Epic Games CEO Tim Sweeney had sent an email to Apple CEO Tim Cook and several other senior executives on August 13 to inform that Epic Games would no longer comply with Apple's payment rules.
"Epic is launching Epic direct payments in Fortnite on iOS, offering customers the choice of paying in-app through Epic direct payments or through Apple payments and passing on the savings of Epic direct payments to customers in the form of lower prices. Henceforth, all versions of Fortnite that Epic submits to the App Store will contain these two payment options, side by side, for customers to choose among," read the email.