Opel
has resurrected the Manta. Launched over 50 years ago as a humble 2-seater, the Manta is one of the most well-known cars made by the company.
Opel has now given the car a new lease of life as the first electric mod from the company and it's called the
Manta GSe
ElektroMOD.
A different beast when you compare it to what it rolled off the assembly lines as the new Manta GSe shuns its classic rally routes for something a bit more futuristic. It is now electric, has zero emissions, and still stirs up the emotions of its predecessors.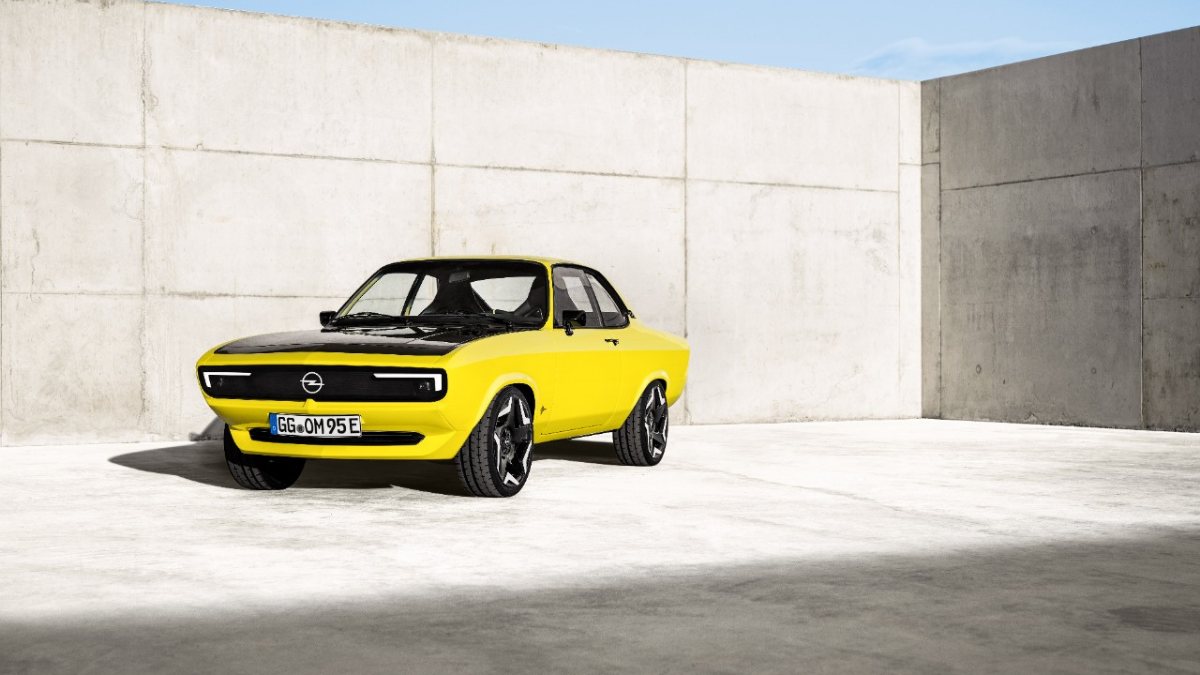 "The Manta GSe impressively demonstrates the enthusiasm with which we build cars at Opel. It combines our great Opel tradition with today's commitment to emissions-free mobility for a very desirable, sustainable future" said Opel CEO Michael Lohscheller.
"Opel is already electric with many models – and now the legendary Manta is too" he added.
The E in GSe stands for electrification. The motor can churn out 147hp with 244nm of torque. The gearbox can be used as a conventional 4-speed manual. Or you can just stick it into 4th and drive it like an automatic with a rear-wheel-drive.
The 31 kWh batteries onboard allow for a range of around 200 kilometres. The Manta GSe can also recover energy while braking like the other Opel EVs. A 9.0 kW charger allows for a full charge in just under 4 hours. It sits on 17-inch alloy rims.