Mercedes Benz
began the production of its latest electric flagship, the
EQS
at Factory 56 in the Sindelfingen plant, Germany.
The EQS was unveiled last month by the company on their online platform via a digital world premiere.
The EQS will be the first all-electric Mercedes to be produced at Factory 56. The
Mercedes-Benz S-Class
saloon, the long-wheelbase version and the Mercedes-Maybach S-Class are the other vehicles currently being manufactured there.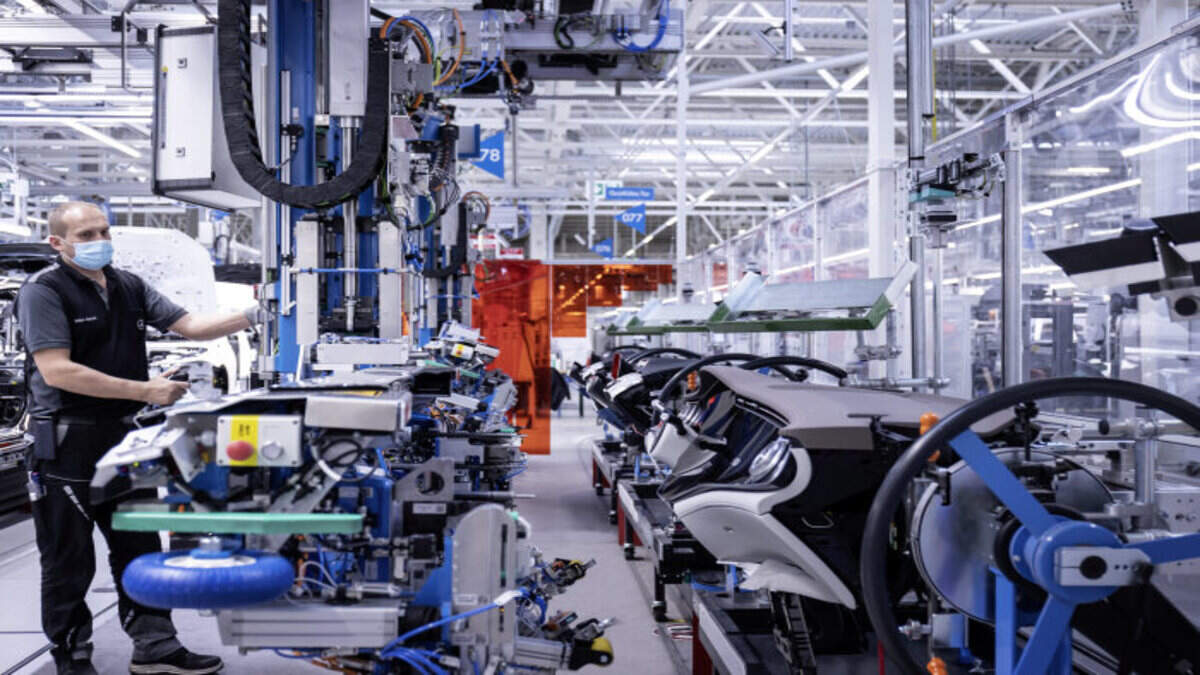 With just one prodcution line, the factory offers flexibility to manufacture all the models easily
Factory 56 itself is all about sustainability and carbon-neutral manufacturing. The roof of the hall has photovoltaic systems that can easily cover around 30 per cent of the electricity demand every year. The factory is also about flexibility and efficiency. Multiple models can be produced on one single assembly line. The factory is home to over 1500 employees working on the cars.
"The future of our global Mercedes-Benz production network begins with EQS production in Factory 56: this future is CO2-neutral, sustainable, fully digitalised, connected and highly flexible" said Jörg Burzer, Member of the Board of Management of Mercedes-Benz AG, responsible for Production and Supply Chain Management. "The start of production of the EQS is a highlight in our unprecedented electric vehicle initiative in the production area. In 2022, a total of eight Mercedes-EQ electric vehicles will be produced at seven locations on three continents" he added.
The EQS is best described as the all-electric S Class from Mercedes-Benz. It is the most luxurious EV the company offers and is also the latest addition to their lineup.
Among several wow factors, the new EQS has up to 350 sensors of various types located in all parts of the car. They record distances, speed and acceleration as well as lighting conditions, precipitation and temperatures.