Mini
has unveiled what they call the greenest camper fleet in the world. The
Mini Cooper
SE Countryman ALL4 is a plug-in Hybrid while its sibling, the Mini Cooper SE is all-electric.
Both the care are equipped with model-specific carrier systems from the MINI Original Accessories range along with a roof tent. This makes them the smallest and greenest campers you can find.
The SE Countryman ALL4 is equipped for countryside excursions. It has a hybrid-specific all-wheel-drive system and can put out 220hp. The car is offered with either an ALL4 trim or a Classic Plus Package. This gives you a roof rail among other things. You can then mount a roof tent easily on the car.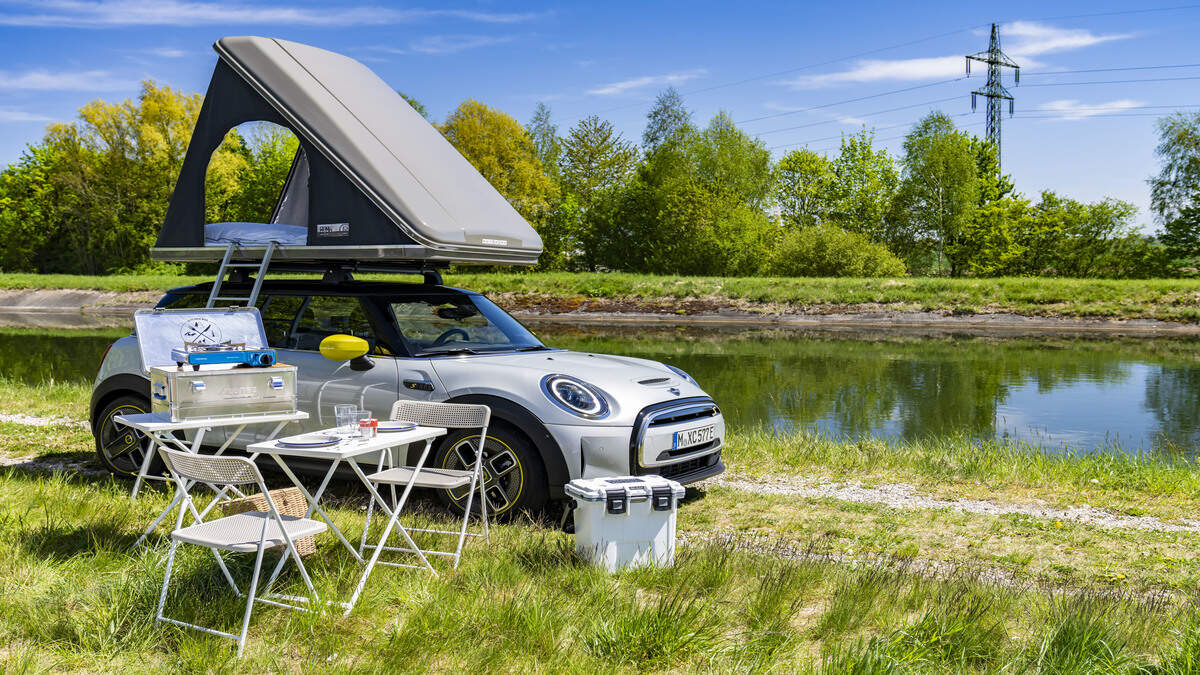 This gives the car a range north of 200kms
The Cooper SE also comes with the ability to add a roof tent. Its electrical drivetrain makes it the only small car in its field that can be equipped with roof rails. The electric motor can push out 184hp and is capable of hitting 100kph in 7.3 seconds.
The SE Countryman ALL4 is good for 59 kilometres of the all-electric drive. Once done, the ICE can help the batteries charge up. The Cooper SE has a range of 203 to 234 kilometres.